The Beauty of Sunrise at Punthuk Situmbu
Tanggal Posting : Thursday, 11 February 2016 | 21:12 WIB
Pengirim : Admin - Dibaca : 296 Kali
Punthuk Setumbu hills are located 2,5 km west of Borobudur. It is a bit difficult to find the viewpoint if you travel here by yourself. You have to turn right on the intersection after passing Manohara Hotel. Then just follow the road, maybe around 2 km, and you find the office of this tourism spot.
The view of the sunrise with Borobudur, Mount Merbabu and Mount Merapi in the distance was a great reward for waking up so early and driving so far. The view is very pretty and simply breathtaking.
Best Time For Sunrise
If you are going to come to the Pethuk Setumbu Hills to see Borobudur at sunrise make sure you arrive at around 5.20 am. You still need to do a short bit of trekking; probably around 10-20 minutes to reach the spot. It is not a hard trek if you are reasonably fit. After waking up so early you want to make sure you actually get to see the sunrise.
Want to watch sunrise over Borobudur from Sethumbu Hill? Press the button Contact us to email me and make a booking.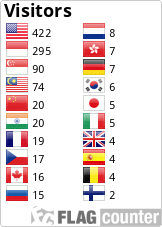 <!-Weather in Yogyakarta, Indonesia on your site - HTML code - weatherforecastmap.com -->