Jomblang Cave : Vertical Caving
Tanggal Posting : Thursday, 11 February 2016 | 10:20 WIB
Pengirim : Admin - Dibaca : 251 Kali
Jomblang Cave is simply amazing. You can see the photos later on, I promise you will be super impressed. The best thing about it is that Jomblang is just a short day trip from Yogyakarta. It is the perfect contrast to the culture and temples of Borobudur and Prambanan. I know you will want to visit and I have even written a post about how to get there. Let me share my experience with you.
If you want to go to Goa Jomblang you need to set off early from Yogyakarta. The best way to get there is by renting a private car. You need to leave Yogyakarta at around 7:30 in the morning, because you need to be at Goa Jomblang by 10:00 and it is good to get there early because only 25 people a day are allowed to visit .
Ready For Your Crazy Caving Adventure?
I hope this article inspired you to visit Jomblang Cave. This is really one of the highlights of Yogyakarta. If you are interested for visiting Jomblang Cave I can help. contact us...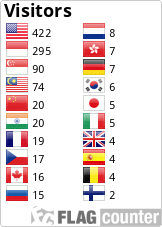 <!-Weather in Yogyakarta, Indonesia on your site - HTML code - weatherforecastmap.com -->