Hotels
Another service from Tanah Agung Tour is hotel information and reservation. A good relationship with hotels all around Indonesia has been made by Tanah Agung Tours to ensure all travelers get a comfortable place to stay during the vacation. Tanah Agung Tours is the preferred agent of some leading hotels & resorts throughout Indonesia and has authorization to publish hotel voucher located in Yogyakarta - Malang- Bromo - Kawah Ijen - Bali and other Indonesia cities. High business volumes with major hotels throughout Indonesia allow us to carry on competitive prices and also offer best deals on some Yogyakarta hotels
Grand Rosela
Jalan Pawirotaman No. 28
| | | |
| --- | --- | --- |
| Room | Publish Rate | Tanah Agung Rate |
| Family Suite | | 900.000 |
| Junior Suite | | 800.000 |
| Premier | | 650.000 |
| Premier Bisnis | | 575.000 |
| Extra Bed | | 275.000 |
Include Breakfast

Valid date : 01 December 2015

Indah Palace Hotel
JL. Sisingamangaraja No.74, Mergangsan
| | | |
| --- | --- | --- |
| Room | Publish Rate | Tanah Agung Rate |
| Superior | | 400.000 |
| Junior Suite | | 450.000 |
| Superior Deluxe | | 500.000 |
| Suite Room | | 550.000 |
| Extra Bed | | 200.000 |
Include Breakfast

Valid date :

HOTEL BACKPAKER Yogyakarta
Lonely Planet praised hotels in Jogja by writing that : "Yogya has Java best range of guest houses and hotels, many offering excellent value for money"
How come it isnt so when you can have a room with various options of facilities: wi-ffi, clean and large or with integrated bathroom-all offered at less than IDR 100K. And, you can effortlessly walk to Malioboro from these hotels.
Along these two streets, you can find various cafes and restaurants.
Hotels Name
Area
Price Type Room
1001 malam

Sosrowijayan


Standard : Rp.350.000
Deluxe : Rp.400.000
Suite : Rp.500.000

Gloria Amanda

Sosrowijayan

175.000 fan
300.000 Deluxe
325000 Deluxe twin
400.000 Family
450.00 Suite

Oriza
Sosrowijayan

110.000 single
125.000 double AC km luar
200.000 dbl AC

Rama
Sosrowijayan

175.000 AC tv
200.000 AC tv hotwater

Monica
Sosrowijayan

235.000 deluxe
275.000 Executive 1
350.000 Executive 2
250.000 Family triple

Karunia

Sosrowijayan


100.000 Fan KM dalam
200.000 AC KM dalam

Malioboro Inn

Sosrowijayan

350.000 standard dbl
450.000 deluxe
550.000 family

Kartika
Sosrowijayan

75.000 Fan KM luar
100.000Fan KM dalam

Family Homesaty

Sosrowijayan

250.000 dbl bed
275.000 twin bed
320.000 dbl bed minibar
350.000 dbl balkon
375.000 dbl bathub

Amarta
Dagen

150.000
200.000
250.000
275.000
350.000

Ameera Boutique

Dagen

247.000
277.000
307.000
337.000
375.000

Wisma Persada

Dagen
Hotel Sala

Dagen

110.000
135.000
165.000
250.000

Losmen Family

Dagen
Kristina
Dagen

150.000
175.000
215.000
250.000
350.000

Blue Safir

Dagen
HOTEL BROMO AREA
LAVA VIEW LODGE
| | | |
| --- | --- | --- |
| Room | Publish Rate | Tanah Agung Rate |
| | | |
| | | |
| | | |
| | | |
*Include Breakfast
** Ekstra Bed :
*** Valid Date :
---
CAFE LAVA
| | | |
| --- | --- | --- |
| Room | Publish Rate | Tanah Agung Rate |
| Deluxe Balcony | | |
| Deluxe Merapi View | | |
| | | |
| Premieree | | |
*Include Breakfast
** Ekstra Bed :
*** Valid Date :
---
CEMARA INDAH HOTEL
| | | |
| --- | --- | --- |
| Room | Publish Rate | Tanah Agung Rate |
| Deluxe Balcony | | |
| Deluxe Merapi View | | |
| | | |
| Premieree | | |
*Include Breakfast
** Ekstra Bed :
*** Valid Date :
---
JAVA BANANA
| | | |
| --- | --- | --- |
| Room | Publish Rate | Tanah Agung Rate |
| Deluxe Balcony | | |
| Deluxe Merapi View | | |
| | | |
| Premieree | | |
*Include Breakfast
** Ekstra Bed :
*** Valid Date :
---
YOSCHI
| | | |
| --- | --- | --- |
| Room | Publish Rate | Tanah Agung Rate |
| Deluxe Balcony | | |
| Deluxe Merapi View | | |
| | | |
| Premieree | | |
*Include Breakfast
** Ekstra Bed :
---
HOTEL BANYUWANGI AREA
KETAPANG INDAH
| | | |
| --- | --- | --- |
| Room | Publish Rate | Tanah Agung Rate |
| Deluxe Balcony | | |
| Deluxe Merapi View | | |
| Ambarrukmo Club | | |
| Premieree | | |
*Include Breakfast
** Ekstra Bed : 350.000
*** Valid Date : Des 13
---
HOTEL MIRAH
| | | |
| --- | --- | --- |
| Room | Publish Rate | Tanah Agung Rate |
| Resort Superior | | |
| Villa Deluxe | | |
| Resort Deluxe | | |
| Villa Junior Suite | | |
*Include Breakfast
** Ekstra Bed : US $ 50
*** Valid Date :
---
IJEN RESORT
| | | |
| --- | --- | --- |
| Room | Publish Rate | Tanah Agung Rate |
| Resort Superior | US $ 155 | US $ 110 |
| Villa Deluxe | US $ 213 | US $ 130 |
| Resort Deluxe | US $ 208 | US $ 125 |
| Villa Junior Suite | US $ 245 | US $ 175 |
SUPLEMENT : 01 JULY - 15 SEPTEMBER US $ 25
*Include Breakfast
** Ekstra Bed :
*** Valid Date : 2015 - 2016
Hotel NEO
Jln. Pasar Kembang No 21 Yogyakarta
| | | |
| --- | --- | --- |
| Room | Publish Rate | Tanah Agung Rate |
| Standard | | 475.000 |
| Superior | | 525.000 |
| Deluxe | | 675.000 |
| | | |
| Extra Bed | | |
Include Breakfast

Valid date : 31 March 2016

High Season Period & Surcharge : Rp. 100.000 ( 24-26 Sept 2015 )

Peak Season Period & Surcharge : Rp. 150.000 ( 21 Dec - 02 Jan 2016 )

No data found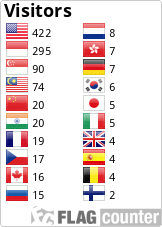 <!-Weather in Yogyakarta, Indonesia on your site - HTML code - weatherforecastmap.com -->